MFA



Name

Moonlight Football Association

Founded

Season 1

Maximum AI matches

55%

Closed

End of Season 3

Last Champion

Panabillaikos

Best Player of the last season

Pedro Oldoni; average 7.54
The Moonlight Football Association of the UFFA. It has been closed after 3 seasons (1 qualifying season + 2 full season) because of the lack of interest in the Overnight FA. The Fa is know for bringing good teams as: -SE1 UTD-, Panabillaikos & Millerntor Roar.
MFA Competitions
Edit
Moonlight Premiership
Moonlight Cup
Moonlight U21 League
Moonlight U21 Cup
Moonlight Reserve Competition
Moonlight Non-Premiership Cup
Moonlight Division 1.A
Moonlight Premiership
Edit
After 1 Season of Qualifying 20 teams moved towards the Premiership in the MFA.  The FA just lasted for 2 season before it was closed and got combined with the PFA. The 2 Teams who dominated the FA were: Panabillaikos and -SE1 UTD- . Experienced Greek Manager Vasilis Markou's his Panabillaikos has won the Premier  League Twice in a row. Mr Markou did this with not the most famous players. Probable most famous players were: Pablo Míguez (signed From FC AZAZEL) & Igor Djuric (Signed from Jonson's Users). Highest Ranked and still active squad is Millerntor Roar , now acitve in EFA.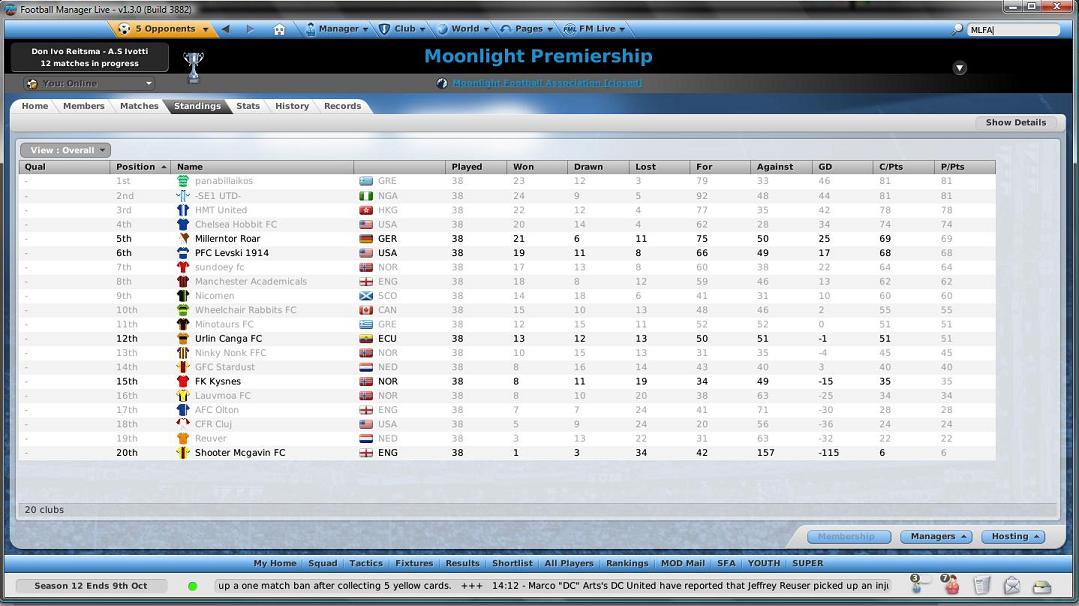 Moonlight Cup
Edit
The Last Version of the Moonlight Cup has been won by MFA runner up for live -SE1 UTD-. Yinka won in a 4-3 Thriller against german coach Soeren Hilck's his Millerntor Roar.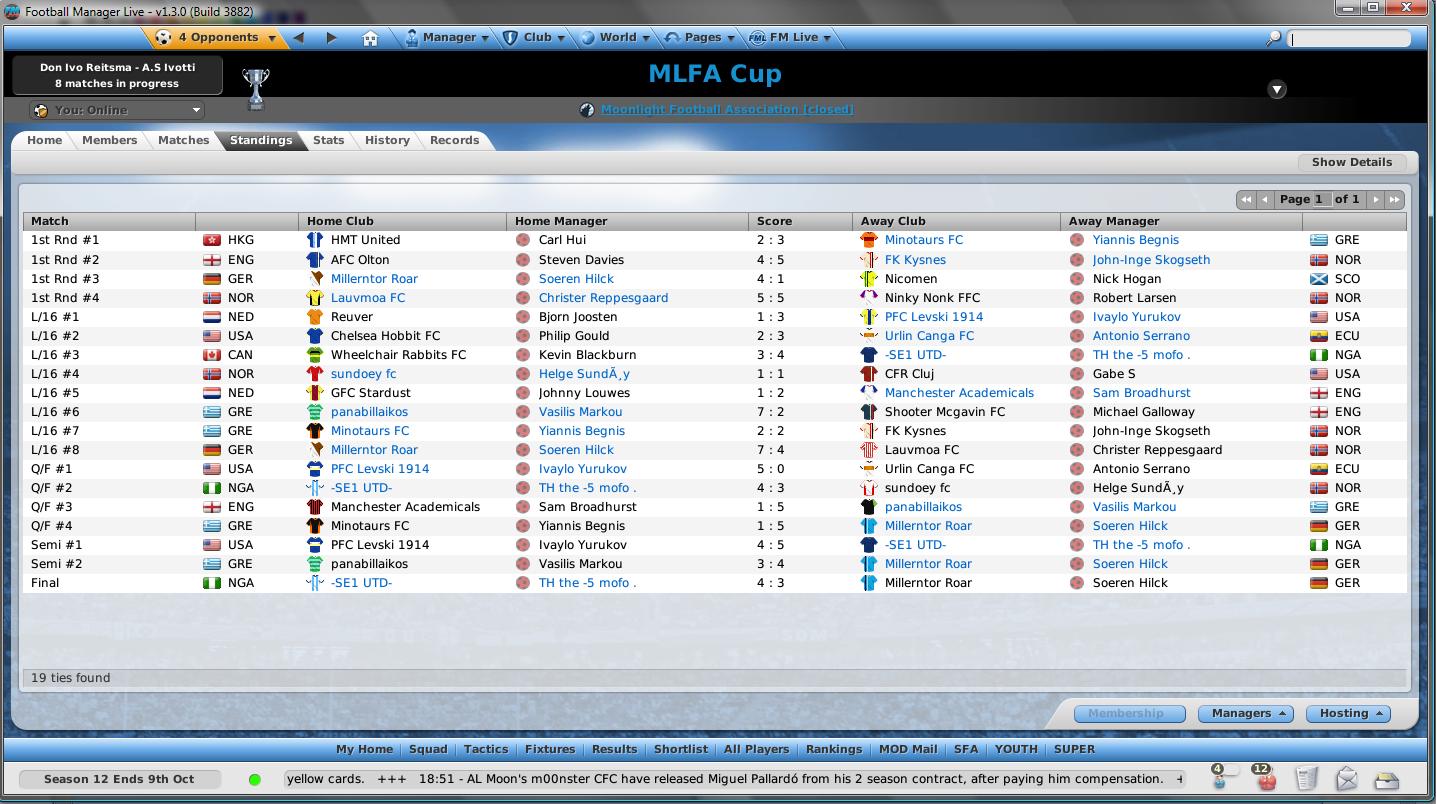 Moonlight U21 League & Cup
Edit
The Youth Cups & Leagues always been a prey for -SE1 UTD- & Chelsea Hobbit FC. The 2 seasons that the Moonlight FA had a U21 Cup, both times the cup went to the Hobbits. The U21 League was a different story as it went twice to -SE1 UTD- . The Last season of MFA u21 League the first spot went to Soeren's his Millerntor Roar with 11 points more than (yes, him again) Nr2 ' '-SE1 UTD- . With a record of just conceeding 19 goals the team made it in the MFA record books.